Suppliers
Group Discounts for Mobility Providers
VGM Mobility Group offers exclusive rebate programs and group discount opportunities to our members. If you're a mobility provider, our supplier contracts will help your business operate more efficiently and save money while allowing you to serve your customers better. Browse our list of suppliers below.
IMAGE

Action Products / HPU Rehab
Action Products, Inc., founded in 1970 by Dr. McElroy, during his pursuit to develop a pressure relieving material that would help prevent pressure sores in immobilized patients has spurred a worldwide revolution in the pressure management industry. In its third generation of family ownership and management, Action has flourished as a global medical company operating in 58 countries.

Amylior
OUR VALUES Humanity is the heart of our company. We have a deep respect and great compassion for human beings inside and outside our organisation. We believe in people and we are committed to help. Integrity is the foundation of our business. We are proud to work together openly with honesty, ethics and transparency through our daily interactions with our customers, colleagues and partners. We respect employment equity where everyone can contribute their very best. Innovation is the essence of our vision. We are continuously moving forward, learning, improving, challenging the status quo by encouraging our employees to pursue new ideas that make a difference. Excellence is the goal in our performance. It is the main driver in achieving our objectives. We believe this excellence highlights our leadership and firm determination to provide the best solution for each customer. Passion is the source of our creativity. We share our motivation and commitment to energize, engage and inspire others. We all have a common purpose which is to provide the best customer experience and enjoy doing it.

Cherokee Uniforms
Cherokee is the leader in the design of fashionable scrubs for nurses and other healthcare professionals, bringing innovative style, comfort and quality to medical scrubs, nursing uniforms, and healthcare footwear.

Convaid Inc.
Convaid gives special needs families the freedom to do more and live richer and fuller lives by providing best-in-class, easy-to-use, convenient & attractive portable wheelchairs for all stages of a young person's life – from infancy to young adulthood. Convaid has grown to become the world leader in compact-folding pediatric wheelchairs and other lightweight mobility aids, and we continuously develop new portable and compact products based on research, education and most importantly, feedback from you—our customers.

Credit Bureau of Canada Collections
At Credit Bureau of Canada Collections, we are committed to becoming the leading Canadian, collection services company. We continue to drive for superior results through the use of the latest technology and the most rigorous hiring and training programs in the industry. We employ a best practices approach in all service functions, ensuring an optimum business partner relationship for each of our clients.

Dynamic Health Care Solutions
Dynamic Health Care Solutions is committed to providing the most appropriate health care equipment solutions that will, by design, enhance the quality of life, improve the function and increase the independence of the end-user. Founded in 2000 by Tony Persaud, Dynamic Health Care Solutions (DHCS) has a solid track record of outstanding service to the Health Care community. Our strength is understanding the needs of our customers and their clients, and developing customized solutions to meet and exceed them. Our products and solutions have been carefully selected for quality, dignity and flexibility.

East Penn Canada
Our partnership approach, extensive infrastructure and flexible processes and systems uniquely position East Penn Canada to offer comprehensive, customized power solutions that address the individual needs of our varied customer base.
Human Care
Human Care produces and provides mobility solutions for people with special needs. Our products strive to serve as a natural part of life for all users. Human Care was founded in 1993 and has since created a proud history within patient care. Our 25 years of experience is reflected in a broad selection of premium products offering high customer value and satisfying every customer need. Our main product areas are Mobility Aids, Lifting Solutions, Healthcare Beds, and Convertible Chairs for people with reduced mobility.

Innovation in Motion
INNOVATION IN MOTION customizes final wheelchair assembly at our company headquarters in Angola, Indiana within our 500,000 sq. ft. warehouse facilities.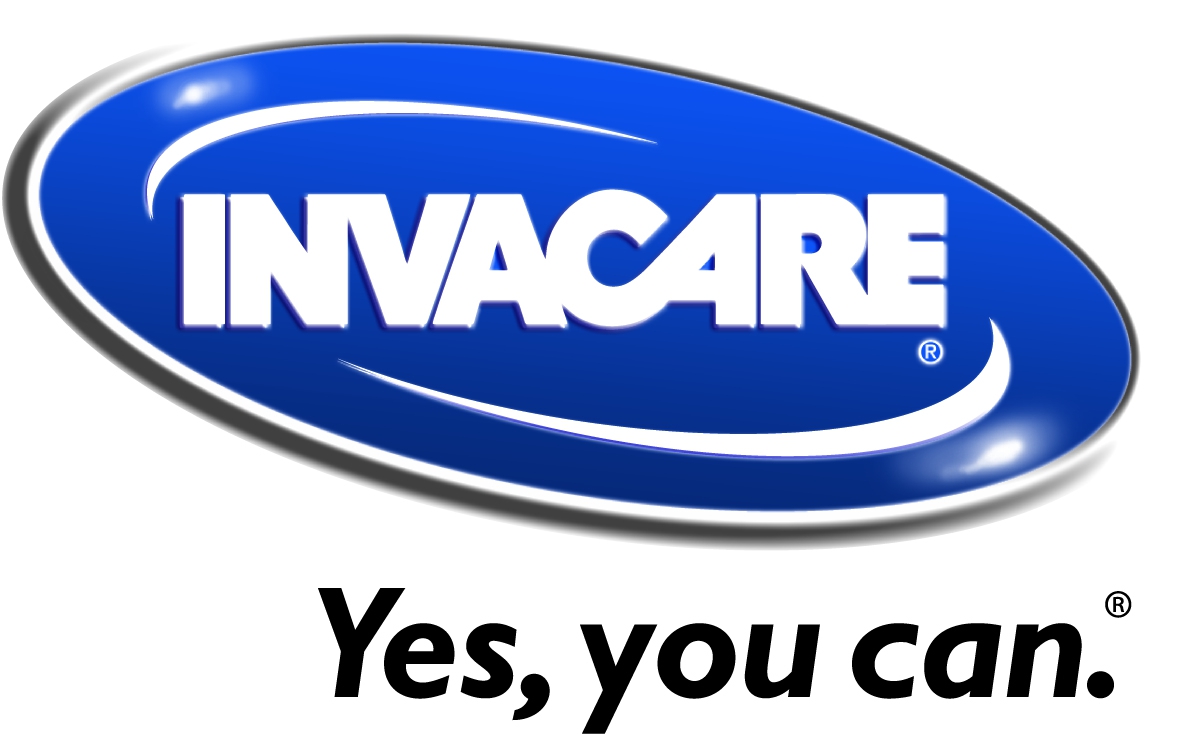 Invacare
Homecare Invacare Homecare products allow consumers to stay active in their homes and communities. Using rehab (wheelchairs, scooters, seating and positioning systems), respiratory (oxygen and aerosol therapy) and standard (bath safety, walkers, beds) products, consumers may remain where they prefer — in the home. Long-Term Care Invacare long-term care products serve the long-term care market with a total product offering that includes beds, furnishings, bathing, mobility, respiratory, dialysis chairs, patient-care, transfer and transport equipment. Expanding its reach into the service industry, the long-term care group offers a wide range of programs that focus on interior design, injury reduction and facility compliance.

Joerns Healthcare
As the premier supplier and service provider in post-acute care, Joerns Healthcare is revolutionizing healthcare through an unmatched suite of advanced injury and wound prevention, patient care and handling products, and professional services and programs. With the most comprehensive distribution and service network dedicated to post-acute care in North America, Joerns Healthcare offers its customers a national network of service centers and a dedicated service fleet with over 130 sites, 700 Associates, and the most advanced asset management technology and logistics system available.

Ki Mobility
Doug Munsey and Murray Slagerman founded Ki Mobility in 2005. With a combined experience of over 50 years in the complex rehab industry it is their comprehensive knowledge that drives Ki Mobility to achieve the success we share today. We started small, in size and scope, determined to design a high quality lightweight folding wheelchair that responds like a rigid. The Catalyst lines innovative design concepts breathed new life back into the folding wheelchair market. Three additional product lines in the pediatric, rigid and tilt-in-space categories have since launched with similar success.

Medline
Medline is the largest privately held manufacturer and distributor of medical supplies uniquely positioned to provide products, education and support across the continuum of care. Our ability to bring best practices from one care setting to another — from large healthcare systems and independent physician practices to home health patients and their families, is what sets us apart. Our team is made up of clinicians, researchers, engineers, financial experts and 1,200 direct sales representatives with outstanding expertise. They know the healthcare business from the bottom up and top down.

Mobb Home Healthcare
MOBB Home Health Care is a distributor and manufacturer of home health care products, based in Concord, Ontario. Innovation, quality and price are the striving forces in bringing unique products to the Canadian home health care market place. With customers from coast to coast, MOBB HHC has garnered a reputation for being "different."

Performance Health Canada
Performance Health is a leader in consumer healthcare and the largest global manufacturer and distributor of products to the rehabilitation and sports medicine markets. The company's products are sold to leading healthcare facilities and practitioners such as physical therapists, athletic trainers, and chiropractors, as well as direct to consumers. Its market-leading brands, which are sold in over 100 countries, include Biofreeze®, TheraBand®, TheraPearl®, Cramer®, Sammons Preston®, and Rolyan®.

Permobil
Here at Permobil, we take a personal approach to wheelchairs and seating systems. That's a bold statement that speaks to the history of our three companies – Permobil, TiLite and ROHO – and to our combined strength in the complex rehab industry. It means every product we create is inspired by the real lives of people with disabilities.
Physipro
Physipro is a leader in designing and manufacturing complex rehabilitation technology products. We are committed to developing more effective aids, devices, and equipment for maximum comfort and greater freedom. Physipro's product line is the result of 30 years of experience perfecting this fusion of custom and off-the-shelf products. All of our products are made in Canada!

Power Plus Mobility Inc
With the assembly of our products done in Canada, and the years of experience through the interaction with our customers, we continually learn new ways to make their lives better. Every product created, has a promise to deliver the greatest possible experience and since our products are manufactured near our consumers, we use that feedback to quickly fix any problems so that our innovations are as beneficial to those in need of them as promised. Our customers are always kept in mind as we continually build new or reinvented products, and being closer to them allows us to assist and be able to determine their exact needs.

Pride Mobility
Pride Mobility strives to provide the finest overall value in mobility equipment. Pride Mobility Products Corp. is committed to our customers, our providers, our employees, and community.

PRM Rehab
Your clients rely on you to provide them with comfortable, supportive seating that fits - and most importantly - that lasts. At PRM, our custom cushion selections do that and more.

Quart HealthCare
At Quart Healthcare we provide state of the art therapeutic surfaces as an integral component of your comprehensive wound care program. The surfaces can be purchased or "rent-to-own" in order to comply with the criteria of funding programs. Rental programs may be available from your local dealer. Quart Healthcare is a Canadian company dedicated to enhancing quality of life through a range of products that will allow you to better manage your wound care program. Our commitment is to introduce new and innovative products, always staying "ahead of the curve." We offer new approaches to pressure redistribution by providing a choice of low air loss and alternating therapy. We provide local service and education across Canada.

R82
R82 contributes in fulfilling the increasing demand for high quality aids designed for children and teenagers with special needs. Better products means better quality lives for our users.

Rip n Go
The Rip n Go Philosophy Linen Systems and Mattress Protection for all bed types! We took the top 10 aggravating problems and provided solutions to them no matter what your situation. From hard to change Cribs to Hospital beds, Rip n Go has made the maintenance of bed changes a breeze! We have also revolutionized mattress protection with the ultimate comfort in mind that guarantees a good nights sleep. View our 5 models and their videos above.

Rotec International Adjustable Beds
Rotec International is the Canadian leader in the manufacture and sale of adjustable beds. The company has made a name for itself in the furniture and medical industry thanks to its comfortable, safe and premium-quality adjustable beds.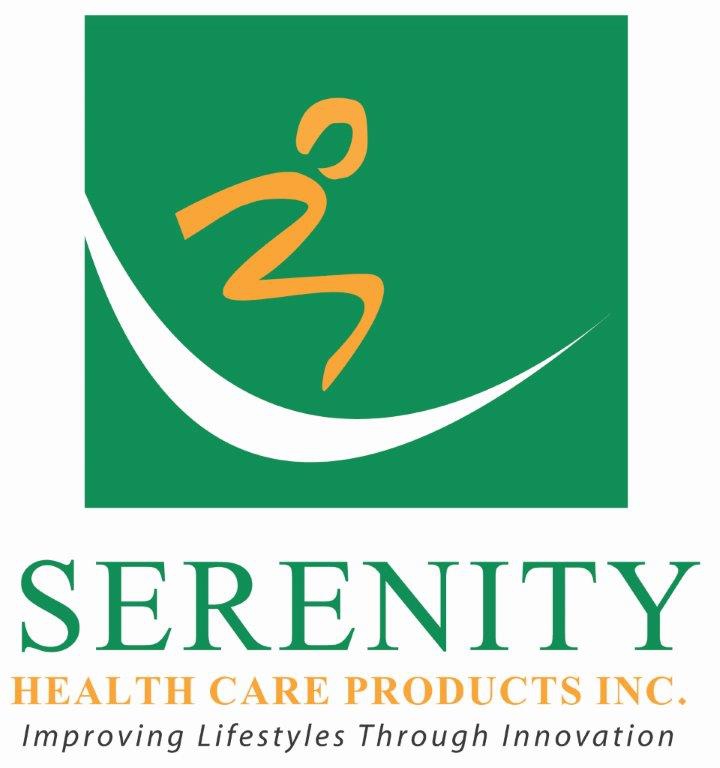 Serenity Health Care Products
Modern times require a modern solution for this issue. Present desire to stay in the family home combined with economic feasibility has developed a strong demand for affordable health care products for the aging population, governments and other healthcare organizations. Our prime directive at Serenity Health Care Products Inc is to invent, create, and assemble quality accessibility and mobility products at a value oriented price point.

Stevens Company
The Stevens Company is one of the largest, privately-owned Canadian distributors of hospital, physician and nursing home supplies.

Sunrise Medical
Sunrise Medical is a world leader in the development, design, manufacture and distribution of manual wheelchairs, power wheelchairs, motorized scooters and both standard and customized seating and positioning systems. We invite you to learn more about how Sunrise Medical is improving people's lives.

TELUS (C&I Technologies)
At TELUS Health, we're using our technology expertise to support better health outcomes for Canadians. We've invested over $1 billion in health because we want mobile devices to become personal healthcare devices. We want to replace hours in a waiting room with online tools. And we want patients to be able to book appointments or refill prescriptions from wherever they are. We want to make a difference. The future of healthcare is friendly.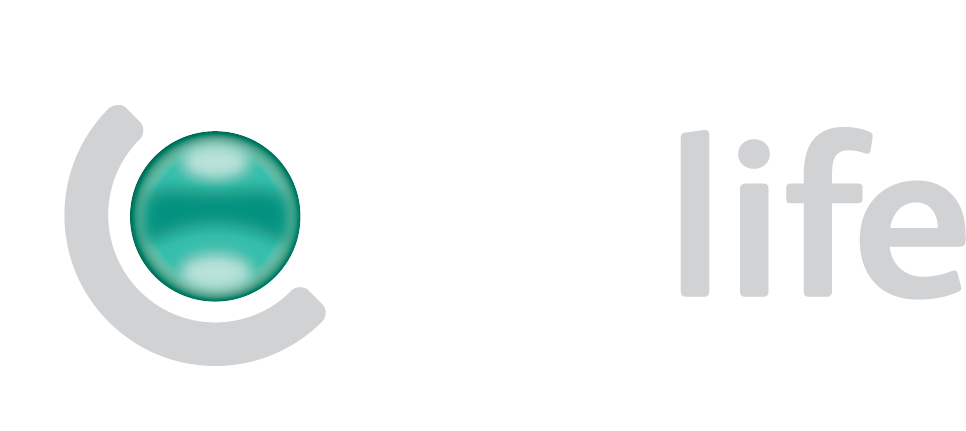 Trulife Healthcare (CAMP)
Trulife is an internationally based group with over 60 years' experience in the creation, development, manufacture and marketing of niche healthcare and consumer products. Our activities encompass Orthotics, Prosthetics, Breastcare and Pressure Care.

Walkin Tub Company Inc., The
With a wide network of service that spans across Ontario, the Walk in Tub introduced the walk in tub mobile showroom consultation. This new service simplifies the purchase process as we bring our walk in tub showroom to your door or location of your choice for a free consultation where you will be able to "touch and feel" a walk in tub firsthand. There is no substitute for experiencing for yourself a walk in tub before committing to a purchase!

Windward Software
Windward's Business Management Software is extremely adaptable and is equally at home handling simple payment processing or specialized functions like bar code scanning, serial number tracking, unit tracking, labour costs, alternate suppliers, signature capture, and more. Our platform has been built with the feedback of business owners in over 20 industries with decades of refinement. Our feature set is unparalleled. MANAGE from 30,000 FT. Organize staff, customers, inventory, and operations with a comprehensive tool set. Gain the visibility that business owners crave through top-level and detailed reports. Knowledge is power. Add modules, integrate with other software, go cloud-based, multi-store, or sell globally online. Windward's Business Management Software grows with you.